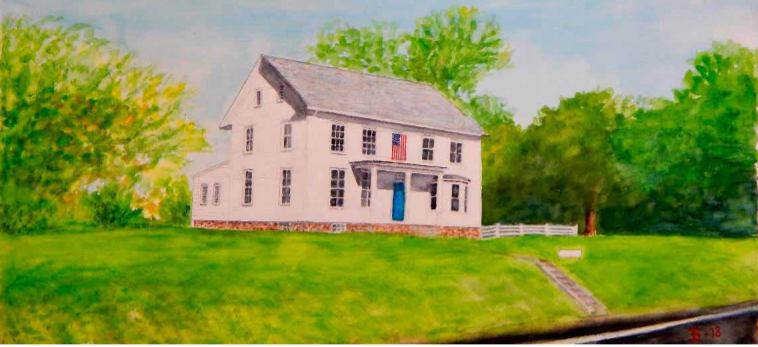 Well-known local watercolor artist Fred Gardner will be the first exhibit to showcase the opening of the Clawson House on Saturday, September 29, 2018.
Fred started painting while he was at Clare College, Cambridge University on a Mellon Fellowship, studying history and history of art and traveling through Western Europe exploring art and architecture. He continued painting as time permitted while pursuing a career in finance and management.
He retired from JP Morgan in 1993 at the age of 59 with the intention of enjoying a non-professional second career as an artist. Until then he had worked mostly in oils and pastels, but he started to paint watercolors with the excellent coaching of Karen Maclean Peterson of Highland Studios in Hopewell and has primarily worked in that medium since the late 1990's.
He paints mostly for his own satisfaction and pleasure, but has donated paintings for successful sale or permanent collection to several non-profits organizations, including D&R Greenways, New Jersey Conservation, and Princeton Academy. He is delighted to have the opportunity to show some of his work at the opening of the Clawson House, a major event in East Amwell's successful preservation of its rural character and history.
To help celebrate the opening, Fred has painted a portrait of the Clawson House which will permanently hang in the front hallway of the building.
Fred and his wife Gael live on the 56-acre farm in East Amwell they bought in 1983. Both are active in conservation and land preservation as well as having served on many township boards and committees. Fred's art work will hang in the Clawson House for display until November 4, 2018.